Target launches trio of brands aimed at younger shoppers
Omg, millennials and Gen Z-ers.
Target is, erm, targeting younger shoppers with the launch of three new, exclusive brands.
The Bullseye confirmed on Thursday that it'll introduce the brands over the next three months, trying just a little too hard to be millennial-relevant in its announcement by using emojis and making references like "Insta-worthy" and "street style."
The Minneapolis retail giant describes them as "brands for the new generation," with the focus being on teenage and young adult shoppers.
Here's a sneak peak of some of the designs.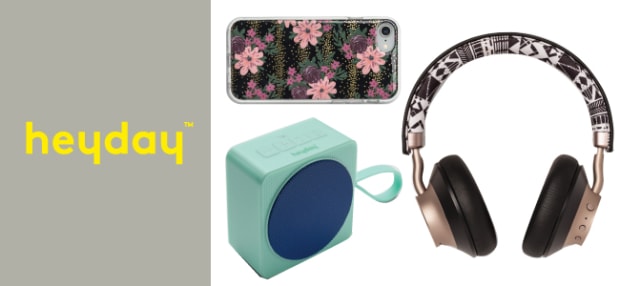 The brands are:
– Heyday: Not the Uptown restaurant, but a line of patterned tech accessories like phone cases, headphones, speakers that are mostly under $20, with no item costing more than $60. This line will arrive in stores and online in June.
– Wild Fable: This line for young women will feature "trendy apparel and super-chic accessories and shoes" that are designed to "mix, match and make your own." It'll debut in sizes 0-26W and cost less than $40 per piece. It'll be available online in Target stores in August.
– Original Use: This "street style-inspired" line will apparently "empower young men to experiment with and refine their personal style." This brand will be available in-store and online from August, with prices ranging from $10 to $40.
Today's Top Stories

– Wild turkey put down after charging at kid.

– Big black bear spotted in Burnsville yard.
The new lines have been created following collaboration with "hundreds of teens and young adults across the country," according to chief merchandising officer Mark Tritton.
Target has be completely overhauling its apparel and home goods departments in recent years, launching numerous new brands including collaborations with Chip and Joanna Gaines.