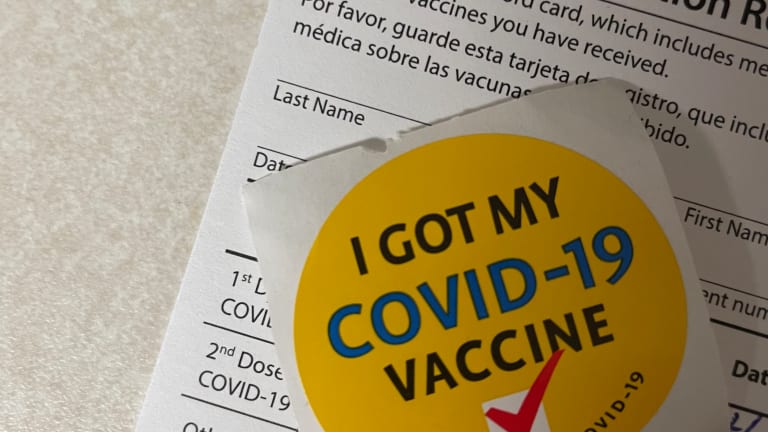 Teachers, staff in St. Paul required to get COVID vaccine or weekly testing
It's believed St. Paul is the third district in Minnesota to require vaccines or weekly testing for teachers and staff.
Teachers in the St. Paul Public School District — one of the largest districts in Minnesota — will be required to be vaccinated against COVID-19 or be subject to weekly testing. 
The St. Paul Board of Education on Friday unanimously passed a resolution to require the district's nearly 7,000 teachers and staff to "acknowledge" they're fully vaccinated starting Oct. 15, via a to-be-determined reporting system. 
They'll also be required to "acknowledge" they got a booster COVID vaccine on or before June 15, 2022. 
Those who don't get the vaccine, who aren't fully vaccinated or haven't said they're vaccinated must submit to mandatory COVID-19 testing at least once per week, the resolution states. 
Board Chair Jeanelle Foster said this is another tool to keep kids in physical classrooms and learning. 
Any staff member who doesn't comply with this or who lies about their vaccination status or test results would be subject to "disciplinary action consistent with any applicable collective bargaining agreement," the resolution said.
This will also be in place for onsite volunteers, vendors and contractors. Some board members expressed concern this could lead to contractors not bidding on projects. 
St. Paul Public Schools appears to be the third district in Minnesota to adopt a vaccine requirement. Red Lake Schools and ISD 287 in Hennepin County also have vaccine mandates. 
Related: The Minnesota schools, venues and organizations with a COVID vaccine requirement

Related: List of Twin Cities school districts with, without, and undecided on mask mandate
Education Minnesota, the state's teachers union, supports local district vaccine policies for teachers and staff with the goal of persuading all adults in schools to get vaccinated.
"Vaccination is the best tool we have for protecting our students and the rest of our school communities," Denise Specht, president of Education Minnesota, said in a statement on Aug. 11. "With very few exceptions, every educator who works directly with students this year should be vaccinated."