Three dogs rescued from house fire in Forest Lake, one later dies
The blaze erupted on Saturday evening.
Three dogs were rescued by fire crews after a blaze broke out at a home in Forest Lake Saturday, though one sadly died later.
The fire was reported around 7 p.m., with the owners not home at the time. Their three dogs were though, with flames quickly engulfing the garage at the front.
The house and the garage suffered extensive fire, smoke and water damage, per the Forest Lake Fire and Rescue, but fortunately firefighters were able to get the dogs out.
"There are several news stories stating the dogs were not able to escape, but we are very pleased to to report that our crews rescued all three dogs from the blaze!" the fire and rescue initially said Sunday.
But despite saying the dogs all seemed in "fair condition," when taken to a veterinarian, the fire department later told KSTP that one of them had died.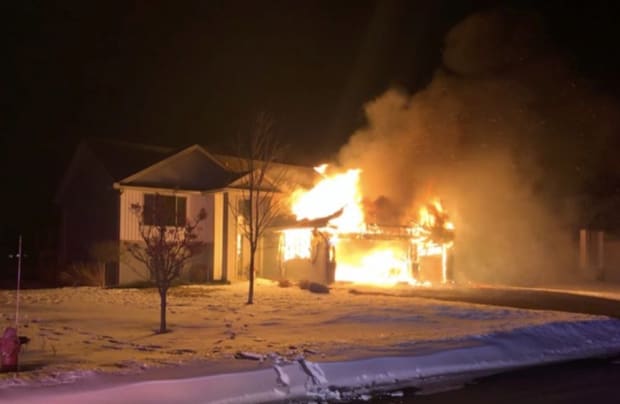 Other departments attending the scene include Forest Lake PD, Hugo Fire and Rescue, Scandia Fire and Rescue, Wyoming Fire Department and Lino Lakes Public Safety.
"Another huge thanks to our fantastic mutual aid partners for all the energy and resources to help us with the house fire," Forest Lake Fire and Rescue said.