Trolley engulfed in flames on Highway 36 in Twin Cities Saturday night
The Stillwater Trolley caught fire around 7 p.m. Saturday.
No one was injured when a trolley became engulfed in flames on Highway 36 in the east metro Saturday night. 
"Crews are operating at the scene of a trolley fire," Roseville Fire Department announced around 7 p.m. "No injuries reported but the 35W/280/36 interchange is a traffic mess. Avoid if possible."
One passerby tweeted video of the incident.
The fire department posted a trio of photos from the scene, two of them showing the charred remains of the trolley and another that shows the trolley completely on fire.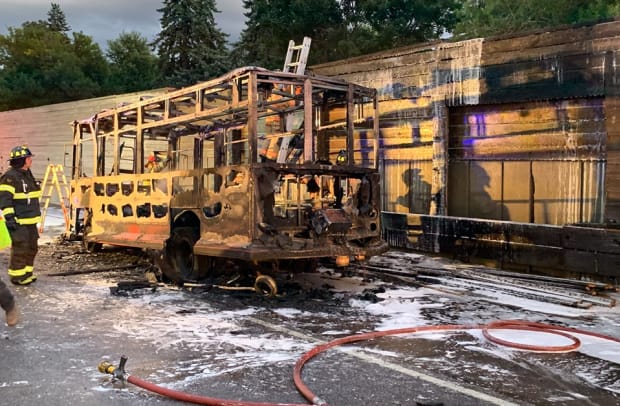 KSTP reports that it was a trolley from Stillwater Trolley Company, which provides narrated tours and trolley rentals for weddings and special events. 
No one was on board at the time the trolley caught fire and the driver was able to escape.