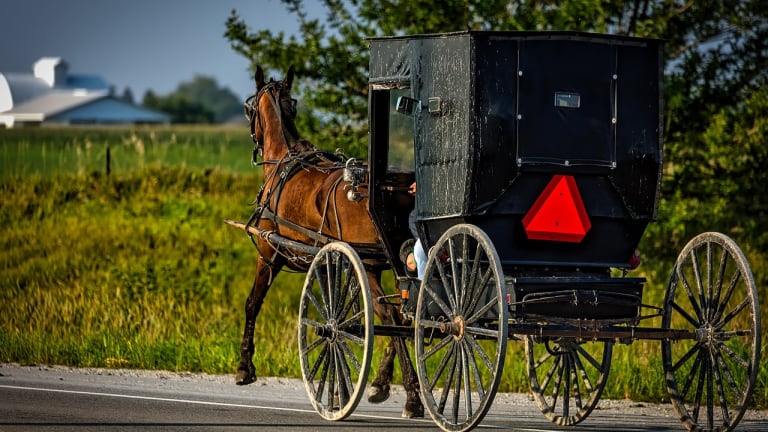 Two injured as driver crashes into Amish horse-drawn buggy
Police say the driver swerved to avoid collision but was unable to do so.
Two people were injured when a driver crashed into an Amish horse-drawn buggy in Otter Tail County on Wednesday.
The incident just before 11 a.m. saw a 42-year-old woman from Deer Creek driving a Ford Explorer SUV on County Hwy 50 when she crested a hill only to see the buggy at the bottom of the slope going the same direction.
The Otter Tail County Sheriff's Office says the driver braked and swerved in an attempt to avoid hitting the buggy, but did strike it with the right side of her SUV.
The buggy separated from its running gear, with the horse continuing along the road pulling the running gear, leaving the passenger compartment overturned.
Inside were a 56-year-old man and a 55-year-old woman who were taken by ambulance to Tri County Hospital in Wadena for treatment.
"Road conditions at the time were very slippery due to wet snow falling earlier that morning, and certainly were a contributing factor in the crash," police say.