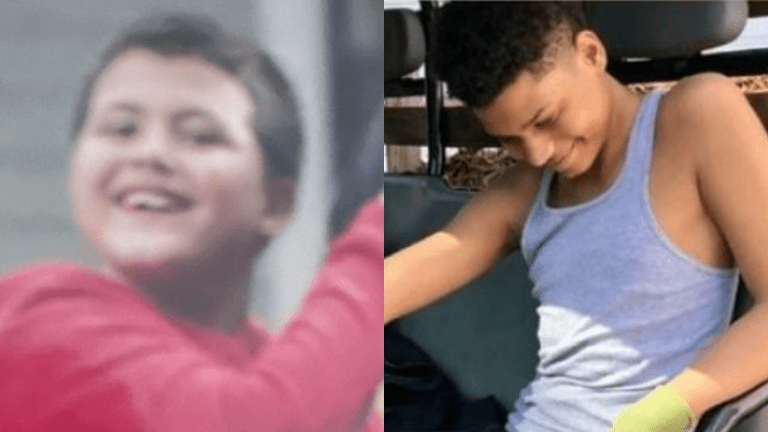 Victims of deadly high-speed crash in Maplewood identified as boys
The boys were in a vehicle that fled authorities and crashed around 3:40 p.m. Sept. 3.
Two boys, ages 14 and 15, respectively, were killed when a driver fleeing deputies crashed in Maplewood on Friday. 
Their identities were confirmed by family members over the weekend. Marcos Paramo, 14, and Alyjah Thomas, 15, were found by first responders still in the vehicle that crashed into a yard. Both were critically injured and died from their injuries, while three others, including the driver, fled the crash scene on foot, authorities said. 
A GoFundMe for Paramo said the 14-year-old "took a ride from school with his friends and never made it home." 
"Marcos was a good kid and had a amazing smile and sense of humor," the online fundraiser says, noting that he enjoyed sports and was going to be on the school football team. "Our family is devastated." 
Thomas was described in a separate GoFundMe as being affectionate and "impossibly funny," with fundraiser saying that before he died "he told his mom he missed his grandma and wanted to see her that weekend." 
The Ramsey County Sheriff's Office says the crash happened around 3:40 p.m. on Larpenteur Avenue near Chamber Street, after a deputy spotted the stolen vehicle and attempted to stop the driver in the area of Beebe Road North and Holloway Avenue East.
A press release from the sheriff's department says deputies lost sight of the vehicle near Larpenteur Avenue and Clarence Street, only to come upon the crash scene in a yard a few blocks to the west.
Two of the fleeing individuals were taken into custody shortly after the crash, while KSTP-TV is reporting that the driver was arrested over the weekend. 
The incident is being investigated by the sheriff's office and the Minnesota State Patrol.
Note: Some of the details provided in this story are based on the police's latest version of events, and may be subject to change.