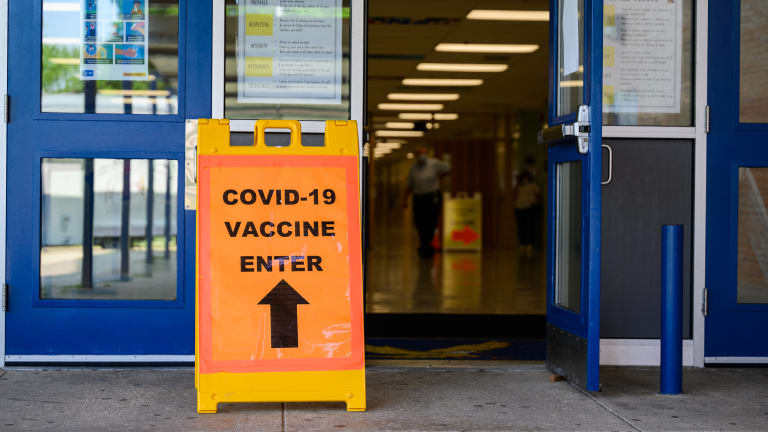 Wisconsin extends its $100 COVID vaccine reward to Sept. 19
The hope is that it'll encourage more people to get vaccinated against COVID-19.
Wisconsin is extending its $100 COVID-19 vaccine reward program to Sept. 19 in hopes of encouraging more people to get vaccinated. 
The program began Aug. 20 and was slated to end Sept. 6, but Gov. Tony Evers and the Wisconsin Department of Health Services (DHS) announced Friday the program would be extended for another nearly two weeks. 
The program seems to be working, with DHS reported more than 65,000 people in Wisconsin got their first jab between Aug. 20 and Sept. 1. 
Related: Nearly 80K newly vaccinated Minnesotans sign up for $100 incentive
"We're excited to see so many Wisconsinites across the state rolling up their sleeves to get the COVID-19 vaccine to help protect the health and safety of themselves and others and claiming their $100 reward," Gov. Evers said in a statement. "I'm glad to be able to extend this program to give others the opportunity to take advantage of this great offer, and to do their part to help protect our state and stop the spread of the delta variant."
To get the $100 reward, Wisconsin residents must register online here or call 844-684-1064. Information on the registration form is used to verify people have a valid first dose of the COVID-19 vaccine reported to the Wisconsin Immunization Registry between Aug. 20 and Sept. 19. 
"All three COVID-19 vaccines are extremely safe and highly effective at preventing severe illness, hospitalization, and death. Getting vaccinated now can help protect our state as we brace for this current surge, and it can put $100 in your pocket," said DHS Secretary-designee Karen Timberlake.
Registration for the program will remain open until Sept. 30, but only those who get their first dose between Aug. 20 and Sept. 19 are eligible for the $100. 
The $100 reward card is then mailed to the person's Wisconsin address. It could take 6-8 weeks to get it.