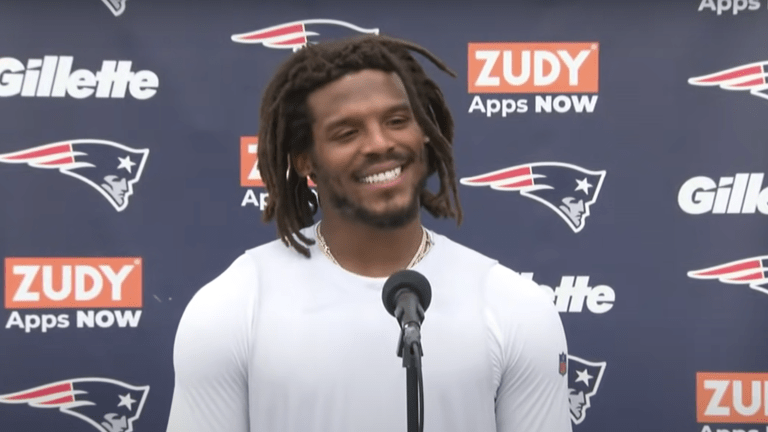 4 free agents the Vikings should consider signing
The Vikings roster could use some insurance ahead of Cincinnati.
The Minnesota Vikings finalized their 53-man roster last week but that doesn't mean they can't make improvements. With their season opener less than a week away, the Vikings should still be scouting the waiver wire for players that can help.
With $6.4 million in cap space, the Vikings could look to add a veteran within the coming days. Here's are some players that can add depth to the roster and help Minnesota contend for a playoff spot.
Russell Okung
The Vikings got some good news this week when Christian Darrisaw was not placed on injured reserve. The first-round pick is still recovering from groin surgery and a backup plan at left tackle isn't a bad idea.
Okung's recent seasons have been marred by injury but he was 17th among tackles in PFF's pass-blocking grades last season. That makes him an upgrade over Rashod Hill, who is currently starting in Darrisaw's absence.
Darrisaw hasn't hit the practice field, so he'll need additional time to get ready once he gets healthy. With a gauntlet of elite pass rushers coming in the first month, Okung can play a couple of games and hand his spot to Darrisaw once he's healthy.
John Brown
Irv Smith Jr.'s season-ending injury was devastating because he was supposed to be the third receiving option. With Smith gone, Mike Zimmer hinted that the Vikings could use more three-receiver sets, which becomes a challenge looking at the roster.
K.J. Osborn is currently third on the depth chart but is still looking for his first NFL reception. Dede Westbrook continues to recover from a torn ACL and Ihmir Smith-Marsette appears destined to be a special teams player this season.
After being released by the Raiders, Brown would make sense for the offense. A receiver that can play on the outside, Brown can create opportunities to move Justin Jefferson and Adam Thielen around while giving defenses something else to consider in the passing game.
Bernardrick McKinney
McKinney comes with a caveat as the Miami Dolphins traded for him this offseason and released him during roster cuts. The quick release is a red flag but the former Pro Bowler shouldn't have trouble finding work and there is plenty of opportunity in Minnesota.
Eric Kendricks is locked in as a starter but Anthony Barr's health is a question heading into Week 1. With Nick Vigil the only option that can play, the defense could use another linebacker in case of emergency.
The defense struggled after Kendricks went down with a groin injury last season and McKinney would provide great insurance. Although he's coming off of shoulder surgery, McKinney is better than the other options on the roster.
Cam Newton
Yes, the Vikings have Kirk Cousins at quarterback. No, this isn't an indictment after a rough preseason. But the Vikings are kidding themselves if they think Sean Mannion or Kellen Mond is an adequate backup for Cousins.
That's why signing Newton makes sense. Newton would give the Vikings a solid insurance plan in case Cousins gets hurt or has to quarantine for COVID-19. While Newton is also unvaccinated, he could be isolated as an emergency quarterback and thrust into action if needed.
Adding a borderline Hall of Fame talent could backfire and force Cousins to press but there's too much riding on this season. If the Vikings can make it happen, Newton could be their Superman to save the day.