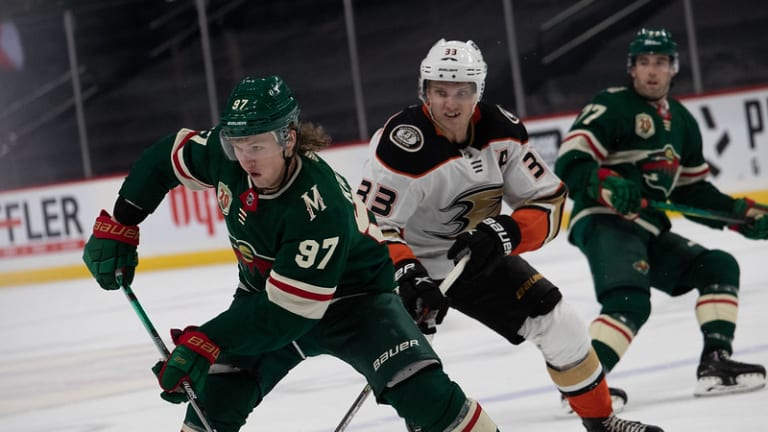 Another Minnesota Wild game postponed due to COVID-19
The number of teams dealing with COViD outbreaks is rising fast in the NHL.
When the Minnesota Wild take the ice to play the Dallas Stars Monday night, it'll be their last game until they return from the NHL's holiday break on Dec. 27. 
On Sunday, the NHL announced that a COViD-19 outbreak involving the Detroit Red Wings has forced them to essentially quarantine the Red Wings and postpone all Detroit games until the holiday break is over, meaning Minnesota's matchup with the Red Wings that was scheduled for this Thursday, Dec. 23, is now off. 
It's the third Wild game postponed due to COVID-19 issues. Saturday's game against Florida was postponed because the Panthers have a bunch of players in the NHL's health and safety protocols, and the same happened last Tuesday ahead of the Wild's game against the Carolina Hurricanes. 
All in all, the Wild will have played just two games in two weeks when they return from the holiday break. That is, of course, if more outbreaks don't mess things up further.