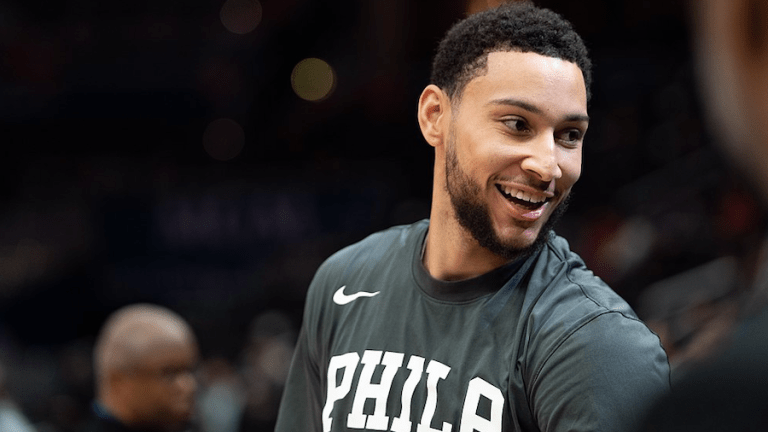 Ben Simmons rumor mill running hot and Wolves still connected
Can the Timberwolves still land the 76ers star?
In the wake of the Timberwolves' decision to fire Gersson Rosas, the biggest question is how it will impact their pursuit of Ben Simmons. The Wolves have been linked to the 76ers star for months, but it remains to be seen if the front office reshuffling will impact negotiations. At this point, insiders believe nothing has changed. 
The Athletic's Jon Krawczynski reports that Sachin Gupta, who has taken over for Rosas, has a previous standing within Philadelphia that could help the Timberwolves land Simmons. Before the alleged conflict with Rosas developed over the summer, Krawczynski said that Gupta was involved in the negotiations to acquire Simmons.
Gupta's previous relationship with 76ers President of Basketball Operations Daryl Morey dates back to their time with the Houston Rockets but Krawczynski warned that might not be enough to get a deal done.
"It wouldn't be a surprise if Morey tried to use the instability to his advantage, knowing full well that the Wolves have been one of the teams most aggressive in their pursuit of Simmons," Krawczynski wrote.
"It is possible that Gupta will run into the same issues Rosas faced: namely that the Wolves had not been able to compile a package attractive enough for Morey to bite. Or maybe the situation in Philadelphia will become even more uncomfortable and prompt Morey to re-examine what he is capable of getting."
Those concerns were echoed by Derek Bodner of The Athletic, who mentioned that there are several issues at play. Those include how much power Gupta has over personnel decisions and finding an attractive package to make Morey pull the trigger.
While Bodner reports the Rockets' decision to trade John Wall isn't a potential solution for Philly, there could be other ways to sweeten the package, including the Wolves adding D'Angelo Russell. 
KSTP's Darren Wolfson said Thursday on SKOR North that he senses Gupta was more "open-minded" to trading Russell but wasn't sure if the 76ers have mutual interest.
"Until I hear that Philadelphia has sincere, legit interest in D'Angelo Russell, I'm not going to believe that [he] is heading to Philadelphia," Wolfson said. "Maybe a couple weeks ago when Ben Simmons isn't there...maybe at some point Daryl says 'Enough is Enough.'"
While there are plenty of moving parts, the Timberwolves will report to training camp on Monday. Although it's unlikely that Simmons will be a surprise participant, Krawczynski said the attempts to land the former All-NBA selection will continue despite Rosas' dismissal.
"While what exactly happens with Simmons is unknown, one thing that is clear is that Rosas' firing will not, in and of itself, torpedo the Wolves' hopes of getting Simmons."
The same sentiment was reported by NBA insider Sam Amico, who says the Wolves' interested in Simmons "has not waned." Amico went further, saying Simmons could be traded within a week. 
All eyes are on the Sixers and the Wolves, and the drama is only going to escalate when NBA training camps open on Monday.