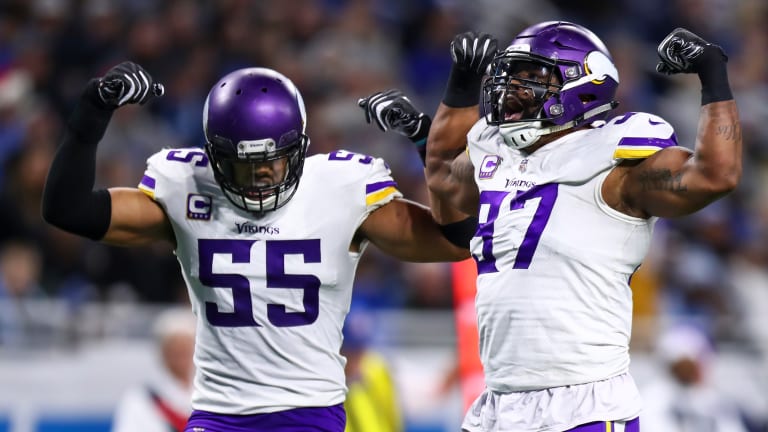 Everson Griffen injured in car accident after swerving to miss a deer
Griffen was involved in the crash Thursday on his way to work.
Everson Griffen will miss Sunday's Vikings game against the Cardinals after he was involved in a car accident. 
Head coach Mike Zimmer said Friday that Griffen was driving a car to the team's headquarters in Eagan Thursday when he swerved to miss a deer, resulting in a car accident. 
Griffen showed up on the injury report Thursday with a concussion, and has since been ruled out for Sunday's noon kickoff at Arizona. 
It's unclear where the crash occurred. No further information about Griffen or the crash has been provided. 
Also ruled out for Sunday's game are linebacker Anthony Barr, safety Harrison Hand and rookie left tackle Christian Darrisaw. Middle linebacker Eric Kendricks is questionable. 
For future reference, drivers are advised NOT to swerve to miss a deer in the road, due to the potential for swerving into oncoming traffic or into dangerous conditions off the road.