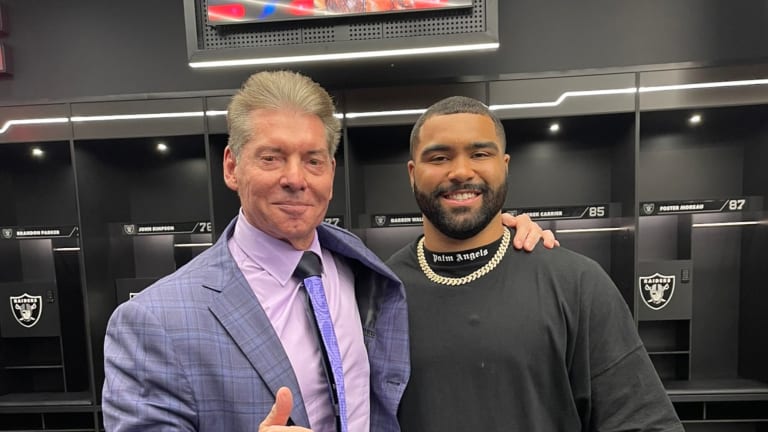 Gable Steveson signs with WWE, will still wrestle for Gophers
The 21-year-old from Apple Valley is on a pretty good run!
NCAA heavyweight and Olympic champion Gable Steveson has signed a contract with the WWE, but he also announced Thursday that he'll return to the University of Minnesota to defend his national championship. 
"Childhood dream accomplished," Steveson tweeted. "I have officially signed with the [WWE]!!! Thank you for the opportunity!! LETS WORK." 
The WWE deal includes NIL language, which allows Steveson to compete in the NCAA while making money off of his "name, image and likeness." 
The 21-year-old was a guest at WWE's most recent pay-per-view, SummerSlam, where he was honored inside the ring alongside fellow Olympic wrestling Gold Medal winner Tamyra Mensah-Stock. During the event, he was pictured with Vince McMahon and COO Paul Levesque, better known as Triple H.
Steveson could see himself in the WWE ring alongside his brother, Bobby Steveson, whose dream of being a professional wrestler is in the works. He's currently training as a recruit at the WWE Performance Center in Orlando, Florida.