Gallery: Hockey hair from Day 1 at the Minnesota state tournament
The tourney brings out the best haircuts Minnesota has to offer the world.
Day 1 of the Minnesota boys' state hockey tournament is over and all four top seeds advanced to Friday's Class A semifinals. 
Warroad 9, Hutchinson 3
St. Cloud Cathedral 11, Mankato East/Loyal 2
Hermantown 7, Monticello 1
Mahtomedi 5, Delano 2
Regardless of the blowouts in the first three games of the day, the experience is a dream come true for many of the State of Hockey youth, and a golden opportunity to skate to center ice and show the world their grooming techniques. 
Without further ado, the best of the hockey hair from Day 1 at the state tourney. All pictures are from 45TV, where you can watch all of the tourney action. Do so online at Prep45.com.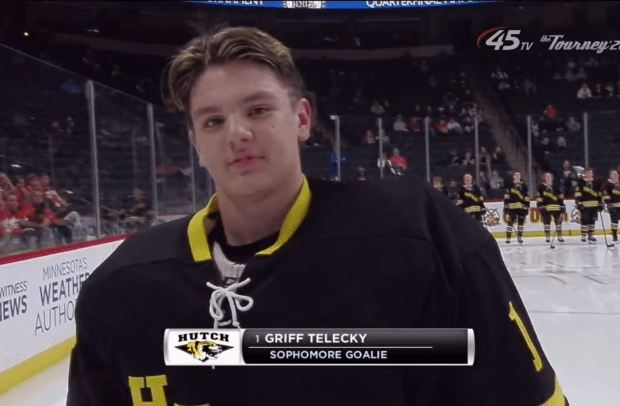 Day 2 of the tourney features the Class AA teams, who will undoubtedly be filled with more fantastic cuts and styles. Stay tuned!