Hockey hair already off to a flowing start at the state tournament
It's not a haircut, it's a starecut.
Real quick, before we get to the hockey hair, here's what happened in the first session of Class A state tourney quarterfinals today at Xcel Energy Center. 
Mahtomedi 4, Mankato East/Loyal 2
Orono 6, Litchfield/Dassel-Cokato 1
Hermantown 4, Monticello 2
Now that's out of the way, here's the first of hopefully many stories on the best hockey hair at the state tournament, with pictures courtesy of Declan Goff on Twitter. 
Mankato East/Loyal Crusaders
Mahtomedi Zephyrs
Orono Spartans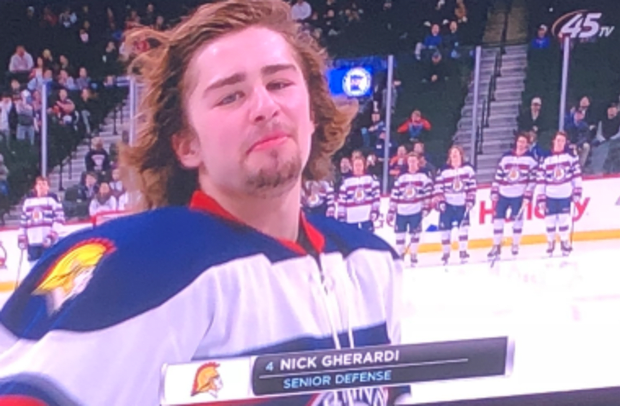 Litchfield/Dassel-Cokato Dragons