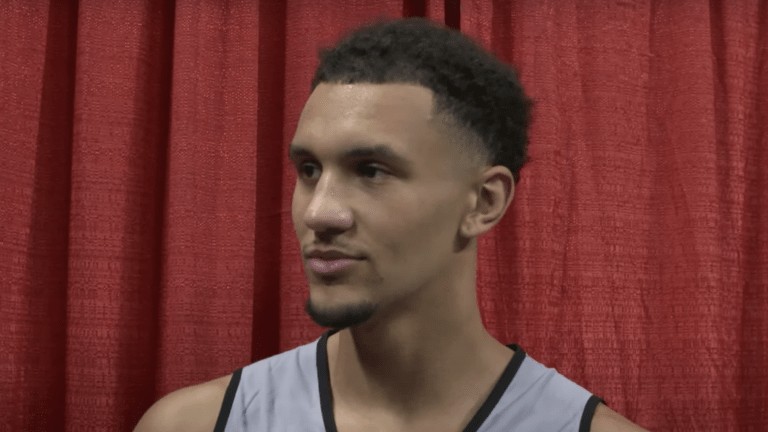 Jalen Suggs says Gophers could've had him if they recruited him harder
Suggs was a dominant high school athlete at Minnehaha Academy.
The fifth pick in this past summer's NBA Draft could've been a Golden Gopher had former Minnesota head coach Richard Pitino recruited him harder. 
That's what Jalen Suggs said this week when he was a guest on the "Road Trippin' Show" with former NBA players Richard Jefferson and Channing Frye, along with Allie Clifton. 
"So, sophomore year going into junior year, I am ready to commit to Minnesota. I'm like, I'm ready to go, I'm ready to do both sports. I'd play with PJ [Fleck]. The basketball, I would do it. I just need a little more from them. I just need a little more from the basketball side. They never came around really," Suggs said.
"They didn't come to recruit, they didn't come to many games, they weren't at practice. When you're that close, and especially, I never really had too much interaction with Pitino. He's cool, like the times we did talk he's good people. But, I wish, if he would've just came a little more, like showed interest like he actually wanted me to be there, then I think it would've been easy and I honestly would've chalked it up and committed probably my late junior year." 
Suggs, who is one of the many top-flight recruits to avoid staying home to play for the Gophers, wound up playing at Gonzaga and helped lead the Bulldogs to the NCAA national championship game.
He was then taken by the Orlando Magic with the fifth pick in the NBA Draft and is now a week away from starting his first NBA training camp. 
Suggs was the first athlete in Minnesota history to win both the Mr. Basketball and Mr. Football awards, which are given to the top senior each year.