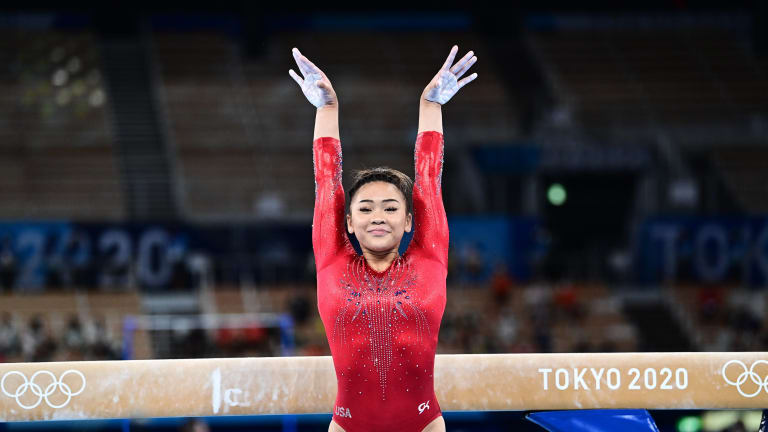 St. Paul's Suni Lee named to Time's list of 100 Most Influential People
Lee won three medals at the Tokyo Olympics, including an all-around gold.
Olympic gymnast Sunisa Lee has been named one of Time Magazine's 100 Most Influential People.
Lee, who hails from St. Paul, was named as one of the "Pioneers" on Time Magazine's list, which was released Wednesday. The list includes world leaders, athletes, artists, entrepreneurs and other prominent figures.
Simone Biles, another Team USA gymnast and Lee's teammate during the 2020 Tokyo Olympics, also appears on the list.
As part of its list, Time Magazine features a profile on each individual written by another prominent person. Lee's profile is written by American gymnast Nastia Liukin, a five-time Olympic medalist who competed in 2008 in Beijing.
Like Lee, Liukin was the all-around gold medalist in women's artistic gymnastics.
Liukin touches on Lee's performance at the Olympics, where she won Gold, Silver and Bronze medals, as well as the significance of her being the first Hmong American gymnast to compete in the games.
"Facing unprecedented headwinds during a pandemic, as well as personal adversity and the weight of a nation's expectations, Suni was placed in a unique position to display the unstoppable force that she is: fiery but kind, dedicated but abundant with youthful joy, and fiercely talented," Liukin writes. 
See Time Magazine's full list here.