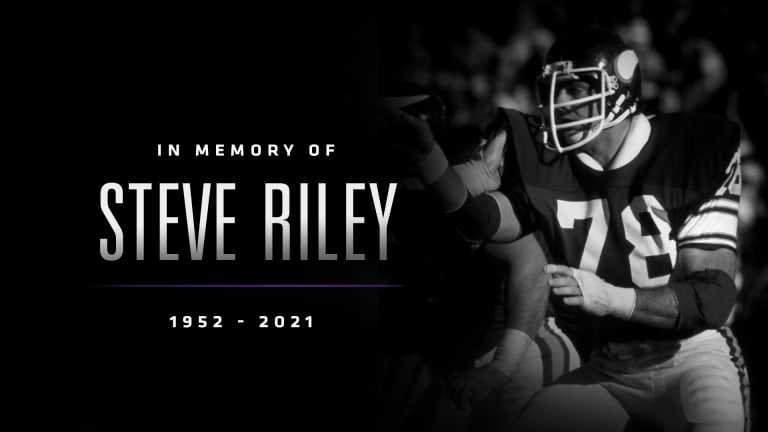 Steve Riley, longtime Vikings starting tackle, dies at 68
He played on three teams that went to the Super Bowl.
The Minnesota Vikings announced Friday that longtime starting offensive lineman Steve Riley has died at the age of 68. 
Riley was a first-round pick by the Vikings in 1974 and went on to play in 138 games, starting 128 of them during an 11-year career. 
"Steve had a great attitude, and he was proud to be a Viking," Hall of Fame coach Bud Grant told Vikings.com. "He was as nice a guy as you could have, and he had a tough job as the left tackle. He was an athletic player and very intelligent." 
Riley was a member of three Vikings teams that went to the Super Bowl in 1974, 1975 and 1977, though Minnesota lost each time. 
He was selected 25th overall in the 1974 draft after helping lead USC to an undefeated college football national championship, where they defeated Ohio State in the Rose Bowl. 
Riley died the day after Vikings great Mick Tinglehoff's funeral. Riley and Tinglehoff played five years together with the Vikings.