Twins Daily: Twins' all-decade team of the 1970s (the hitters)
This 1970s were amazing, anchored by Killebrew, Carew and Oliva.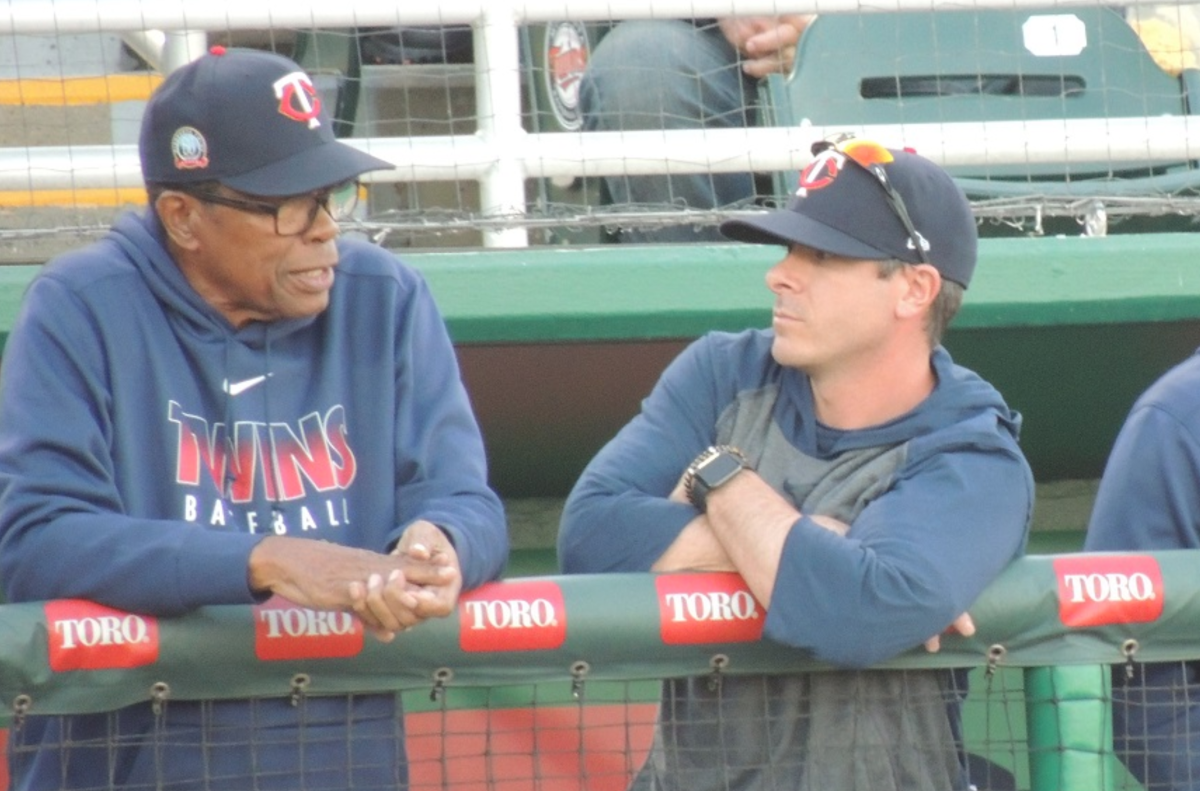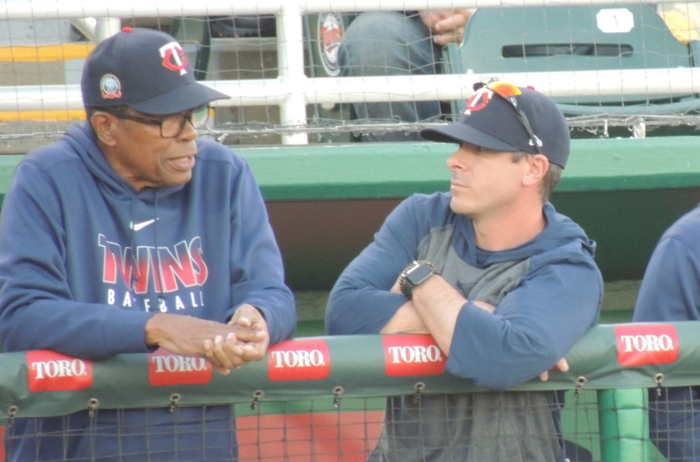 Last week, I broke down my choices for a Minnesota Twins All-Decade Team of the 1960s in three parts (Hitters, Pitchers, Podcast). This week, we advance to the 1970s. Today, we will share the potential lineup for a Twins team of the '70s. Tomorrow we will be back with the pitching staff. On Thursday night, we'll share another fun, story-filled podcast with someone who covered the team during the decade.
Twins fans fans may have been spoiled by the team in their first decade. The second decade started out strong with 98 wins and a playoff berth in 1970. That was their lone playoff appearance of the decade. In 1971, they finished in fifth place in the division. Each other season, they finished either third or fourth in the AL West.

Some of the Twins stars of the 1960s were still around and contributing early in the 1970s, though generally just a shell of themselves after 1971. Rod Carew and Bert Blyleven certainly led the way during the decade, but there were other really solid players throughout the decade. The 1976 and 1977 Twins won 85 and 84 games. The 1977 team scored 867 runs, but the pitching was not real strong.

Bill Rigney began the decade as the team's manager. He was replaced by Frank Quilici midway through the 1972 season. Gene Mach took over in 1976 and remained through the decade. He managed his nephew, Roy Smalley who was voted the starting shortstop for the American League in the 1979 All-Star Game.

Let's get to the lineup... and be sure to leave your thoughts on this roster, or who I missed.

C - Butch Wynegar (1976-1979)
577 games, .256/.344/.350 (.694) with 85 doubles, 31 homers, 250 RBI.

Wynegar was the Twins second-round pick out of high school in 1974 and debuted just after he turned 20 in April of 1976. He finished second to Mark Fydrich in 1976 Rookie of the Year voting, and he was an All-Star his first two seasons. He caught between 131 and 146 games in each of his first five seasons.

1B - Harmon Killebrew (1970-1974)
634 games, .247/.373/.451 (.824) with 68 doubles, 113 homers, 391 RBI.

After winning the AL MVP in 1969, Killebrew hit 41 homers and finished third in the voting in 1970. He was an All-Star in 1970 and 1971, his 10th and 11th of the year. While things went downward from there, the Twins great and future Hall of Famer was still the easy choice for this position. His 113 homers from over these five years still led the organization by 25.

2B - Rod Carew (1970-1978)
1,248 games, .345/.407/.460 (.867) with 226 doubles, 57 homers, 584 RBI.

Carew was the choice in the 1960s for second base as well, but he was just getting started. Look at that, a .345 average over NINE seasons. He didn't hit under .307 in any season, and he led the league in batting average six of those nine years. He was the AL MVP in 1977 when he hit .388/.449/.570 (1.019) with 38 doubles, 16 triples, 14 home runs and 100 RBI. He had four other Top 5 MVP seasons as well. He was an All-Star each of the 12 seasons he played with the Twins. If you're into bWAR, his 53.7 mark is 36.5 more than anyone else in the organization during the decade.

3B - Steve Braun (1971-1976)
751 games, .284/.376/.381 (.757) with 103 doubles, 35 homers, 273 RBI.

Braun was the team's 10th-round pick in 1966 out of high school. He debuted with 128 games in 1971. He spent six seasons with the Twins. He played around the diamond, but mostly at third base the first three seasons and then in left field the next three years. He had a good, patient approach at the plate. In 1973, he hit .283 but also had a .408 on-base percentage.

SS - Roy Smalley (1976-1979)
573 games, .261/.346/.388 (.734) with 96 doubles, 51 homers, 264 RBI.

Smalley was the Rangers' first-round pick in 1974 from USC and debuted in 1975. On June 1, 1976, he came to the Twins as part of a package for Bert Blyleven. His best season was in 1979. He was an All-Star and received MVP votes. He led the league in games played and plate appearances. He hit 28 doubles and a career-high 24 homers. Side note - It's inexplicable to me why Roy Smalley is not in the Twins Hall of Fame.

LF - Larry Hisle (1973-1977)
662 games, .286/.354/.457 (.811) with 109 doubles, 87 homers, 409 RBI.

Hisle was traded to the Twins from the Cardinals after the 1972 season and spent the next five seasons in a Twins uniform. He immediately became an impact player, hitting for average, getting on base and showing some power. He was good the first four years, but in 1977, he hit .302 with 36 doubles, 28 homer and a league-leading 119 RBI. He was an All-Star and earned MVP votes. That offseason, he left via free agency and signed with Milwaukee where he had one more really strong season.

CF - Lyman Bostock (1975-1977)
379 games, .318/.366/.416 (.812) with 78 doubles, 18 homers, 179 RBI.

Bostock was the Twins 26th-round pick in 1972 out of Cal State, Northridge. He debuted at the start of the 1975 season. He hit .282 in 98 games as a rookie. Then he hit .323 in 1976. In 1977, he hit .336/.389/.508 (.897) with 36 doubles, 12 triples and 14 home runs. He became a free agent and signed with the Angels. He was tragically killed in September of 1978.

RF - Cesar Tovar (1970-1972)
459 games, .293/.348/.384 (.732) with 85 doubles, 13 homers, 130 RBI.

Tovar continued to play all over the diamond in the early 1970s. In 1970, he led the league with 36 doubles and 13 triples. In 1971, he led the league with 204 base hits. He batted .300 in 1970 and 1971 and received MVP votes. He was traded to the Phillies after the 1972 season and played through the 1976 season.

DH - Tony Oliva (1970-1976)
764 games, .299/.345/.446 (.791) with 116 doubles, 88 homers, 412 RBI.

Oliva was a star for the Twins in the 1960s, and he entered the 1970s as one of the best players in the league. In 1970, he hit .325, finished second in MVP voting and led the league with 204 hits and 36 doubles. In 1971, he won his third career batting title by hitting .337. He also led the league with a .546 slugging percentage. Knee injuries cost him most of the 1972 season and lowered the trajectory of his career. He kept playing through the 1976 season.
This story first appeared at Twins Daily and was re-shared through a collaboration with Bring Me The News.