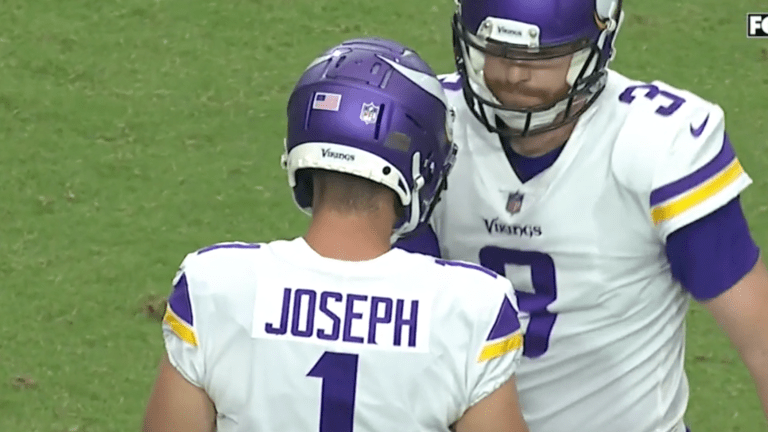 Vikings radio call thought kick in Arizona was good
From jubilation to devastation in a moment.
Paul Allen has been calling Vikings games for two decades, and Sunday he was as stunned as much as the rest of Vikings nation when kicker Greg Joseph missed a 37-yard field goal as time expired to send the Vikings to a 34-33 loss to the Cardinals and an 0-2 start to the season. 
On the Vikings Radio Network broadcast, Allen initially thought Joseph's kick was good. And who could blame him, considering the radio announcers have a sideline view and it's nearly impossible to tell with the naked eye when a kick narrowly misses the way Joseph's kick did. 
The call goes from jubilation to devastation in a matter of seconds. 
"High snap, put down. Joseph! Come on! It is...good! No he missed it! Are you kidding me? He missed it right," said Allen on the call. 
PA later acknowledged his mistake, putting it down to an understandable desire for the Vikings to actually win with a last-gasp field goal.
Joseph had missed a 33-yard extra point earlier in the game, so it remains a mystery why Mike Zimmer elected to waste the team's final timeout and burn more than 30 seconds off the clock rather than push the ball deeper into Arizona territory to give Joseph an even easier look at the game-winning attempt.
Alas, this is the Vikings and nothing is ever easy.