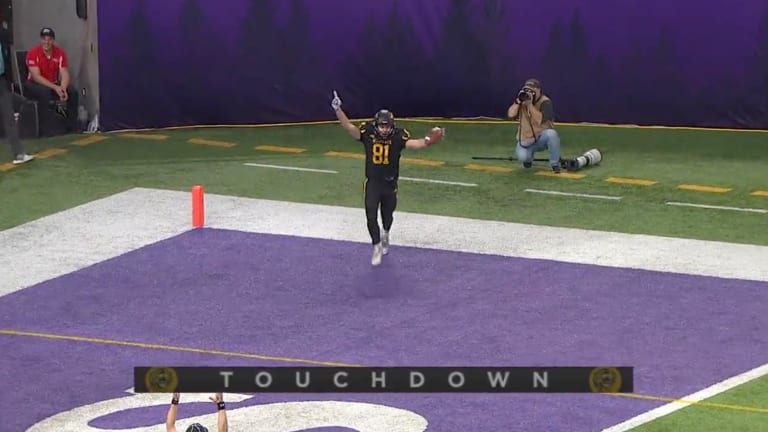 Watch: New London-Spicer wins 3A championship on incredible walk-off TD
New London-Spicer defeated the unbeaten Dilworth-Glyndon-Felton in remarkable circumstances.
The New London-Spicer Wildcats became Minnesota's 3A State Champions in the most dramatic fashion possible, scoring a touchdown as time expired to shock the unbeaten Dilworth-Glyndon-Felton Rebels.
The incredible moment came on the last play, with the Wildcats' quarterback Blake Schultz hurling the ball downfield from his own 45 with four seconds left on the clock.
A catch was made at the Rebels' 20 by Grant Paffrath, who was in the process of being tackled to the ground when he made a lateral pass to Brycen Christensen, who crossed into the end zone.
The Rebels, who were favored to win after an unbeaten season, had seemingly got the title in the bag after unstoppable running back Jordan Summers scored a touchdown with 24 seconds remaining, given the Rebels a 26-21 lead.
It's naturally devastating for the Rebels, whose first appearance in a state championship ended in crushing fashion.