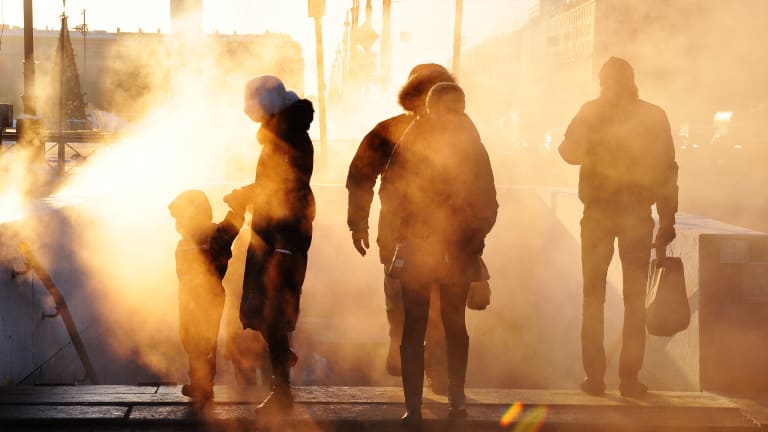 A significant blast of Arctic air could invade Minnesota soon
Just how cold will it get? We're going to find out...
On Saturday, meteorologist Sven Sundgaard published a story about how this could be the fourth January in the Twin Cities to not drop below zero since the record-keeping era began in 1873. 
Weather is sponsored by All Energy Solar: get a free installation quote now
But there are signs that next weekend and beyond might bring a shot of Arctic air. NOAA's Climate Prediction Center is calling for a strong likelihood of below normal temperatures in the north-central U.S., including most of Minnesota, For Jan. 29 through Feb. 4. 
Just how cold it gets is the question no one can answer yet. The European ensemble, which is the average from a collection of models, shows potential for subzero temps statewide by Jan. 31. 
The American model ensembles (again, the average from a collection of models) has the subzero potential arriving Jan. 28 (Saturday) and sticking around for the first few days of February. It shows potential for some really cold air on Jan. 31. 
The Canadien model ensembles are similar to the American models, which have some bone-chilling temps arriving Jan. 28 and sticking around. Like the other models, Jan. 31 is being suggested as a frigid day. 
When you blend all of the models and find the average, here's the suggested forecast high and low temps in the Twin Cities through Feb. 2. So, yeah, it looks like we'll fall off the cliff by Saturday. 
Go further north and west to Warroad up near the Canadian border and it's going to be dangerously cold. Throw in some wind and it gets really nasty, so we'll have to keep tabs on just how extreme the looming Arctic blast will be.