Creepy sky greets Minnesota as storm system rolls through; more snow possible Sunday
Anyone else thinking the world was about to end around 9 a.m.?
Dark skies with shades of yellow, green and orange greeted Minnesotans while thunder rumbled and sleet fell from the clouds Thursday morning. How's that for the most 2020 thing ever?
"You may have also noticed the sky has a strange tint to it- this is due to the way light is refracting off ice particles in the clouds, similar to green skies with hail," said the National Weather Service, via Twitter. 
Making it more interesting is that the sky's color was affected by smoke from wildfires burning in Colorado. "Jet stream winds are pushing that SMOKE directly towards MN/WI," said Novak Weather. 
In southeastern Minnesota, the sky was even creepier than it was in the Twin Cities. Check out these photos that were shared with Novak Weather. 
Creepy MN sky 10-22-20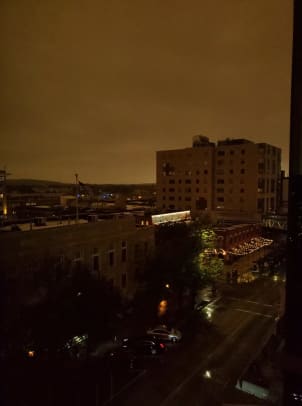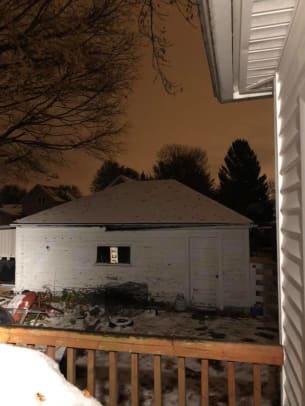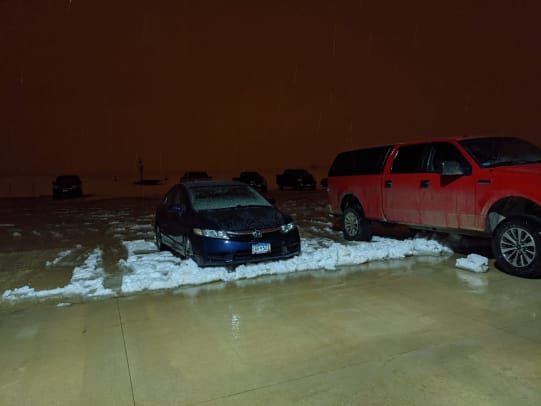 Meanwhile, Sven Sundgaard (see at top of page) is closely watching today's storm system that will bring heavy snow to central and northeast Minnesota, mixed precipitation to the Twin Cities, and rain further south. 
Then attention turns to the weekend when another storm system could bring several inches of snow to parts of Minnesota, perhaps including the Twin Cities again.