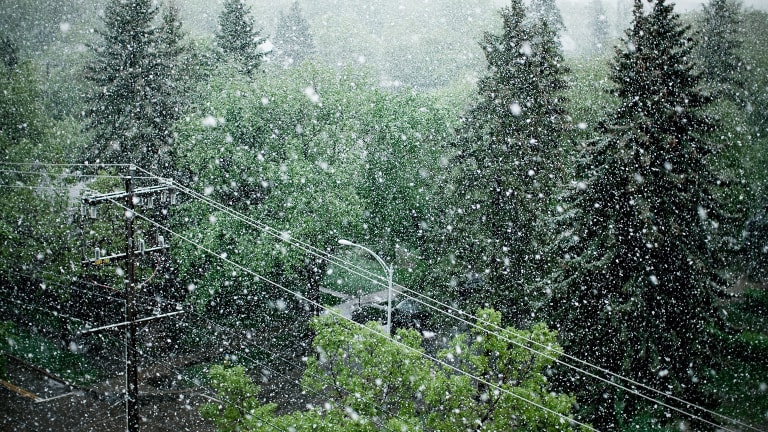 It's here! Minnesota sees its first snow flurries of the season
Also, watch out for water spouts on Lake Superior.
There it is: The first snow of the season.
A chill hit northeast Minnesota over night, with cities along the North Shore and into the Iron Range reporting temps as low as 26 degrees Friday morning. And Duluth-area residents woke up to the first flakes of the season.
Meteorologist Joe Moore was particularly excited at the sight:
National Weather Service Duluth said there have been flurry observations in Duluth and along Lake Superior's South Shore. 
Weather is sponsored by All Energy Solar: get a free installation quote now!
Here's the scene in Ironwood, Michigan, which is nestled right up against the Wisconsin border:
It doesn't look to be the accumulating snow forecasters said could be in the cards earlier this week, but hey, it's something.
If the snow wasn't enough, the National Weather Service issued a hazardous weather outlook for Lake Superior, warning of potential water spouts Friday and Saturday. It's "due to the colder air over the relatively warmer waters of Lake Superior."
Related: What NOAA's winter outlook says about Minnesota

Related: For the first time ever, Duluth will get to declare a snow emergency
The Duluth area, otherwise, should stay pretty dry. The weather service says highs will be in the mid- to upper-40s through the weekend, with a small chance for precipitation Sunday evening.
The average first day for measurable snowfall in Duluth is Oct. 23.
The latest forecast from Novak Weather