Minnesota narrowly escapes massive snow totals that hammered North Dakota
Up to 17 inches of snow fell just 40 miles west of the border.
Minnesota's first real measurable snowfall is in the books after 4-5 inches of heavy, wet snow fell across northern parts of the start on Wednesday. 
Leading the way in Minnesota appears to be Warroad with a total of 4.5 inches, but you don't have to go too far west into North Dakota for some eye-popping totals. 
Just how much? According to an interactive snowfall report map from the NWS, anywhere from 7 to 17 inches was dumped on eastern parts of North Dakota, including a stunning report of 17 inches near Finley, a small town just 40 miles west of the Minnesota border. 
"To get a foot of snow in October is relatively rare, but it does happen every half-dozen years," NWS meteorologist Greg Gust told Forum News Service. 
It was bad enough in eastern North Dakota that "no travel" advisories were issued, and roads still aren't in great condition. Roads in northwest Minnesota appear to be covered in snow and ice, making it look like a very nasty day for anyone that has to travel up north.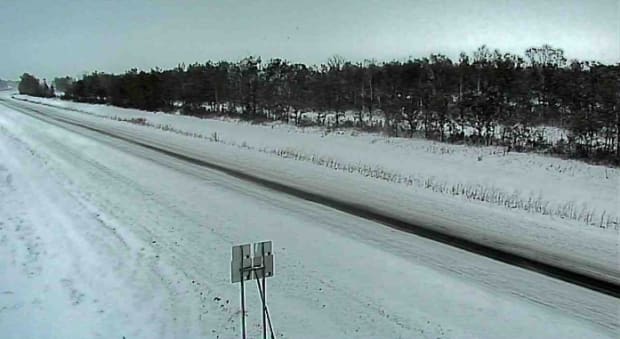 Today also marks the date of the first snowfall of the season in the Twin Cities, with the NWS tracking flurries in the area during the middle of the night. 
Looking ahead, temps won't make it to even 40 degrees in the Twin Cities today, with a forecast high of just 38. It warms up to 44 on Friday, maybe 50 on Saturday and then back down to 39 on Sunday. 
We could see the sun for the first time in about a week on Saturday.