Photos: Canadian wildfires fill northern Minnesota skies with smoke
Wildfire smoke is creating a thick, gray haze in parts of the northland.
"Heavy smoke" from Canadian wildfires has descended upon northern Minnesota, with the state's Pollution Control Agency (MPCA) warning of "very unhealthy" air pollution levels in in certain areas.
The agency issued an air quality alert, in effect until 9 a.m. Wednesday, due to the smoke being brought in from Ontario and Manitoba fires due to northerly winds. 
Images from the impacted areas tell the story. Smoke-filled skies have significantly reduced visibility, leaving residents going about their day amid a thick, gray haze. Here are some photos taken from MNDOT traffic cameras in northern Minnesota Tuesday morning:
Smoky skies in northern Minnesota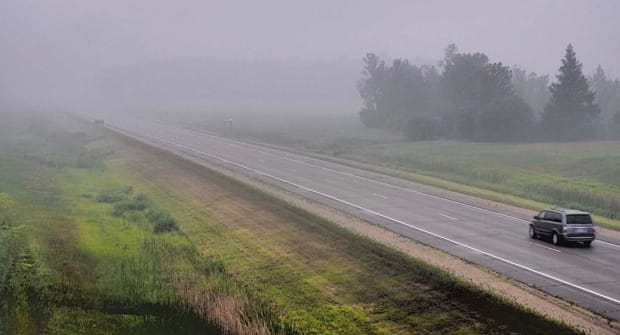 The smoke isn't just inhibiting visibility.
Duluth cancelled its water safety expo due to concerns over air quality — and the city isn't even in the air quality warning area. 
While the National Weather Service Sioux Falls says the smoke should become less dense as the day goes on, those living in the area have to deal with the poor air for a while still.
The air quality will generally impact those in sensitive groups the most, the MPCA says, meaning children and older adults, people who have asthma or other breathing conditions, those with heart disease or high blood pressure, and people doing intense physical activity outdoors.
But poor air quality can affect everyone. People living in the alert area should take precautions, including:
Limiting, changing or postponing physical activity
Taking it easy and listening to your body
Avoiding local sources of air pollution, such as wood fires or busy roadways
If you have asthma or other breathing conditions, keep an inhaler nearby
Follow Bring Me The News on Twitter for the latest breaking news