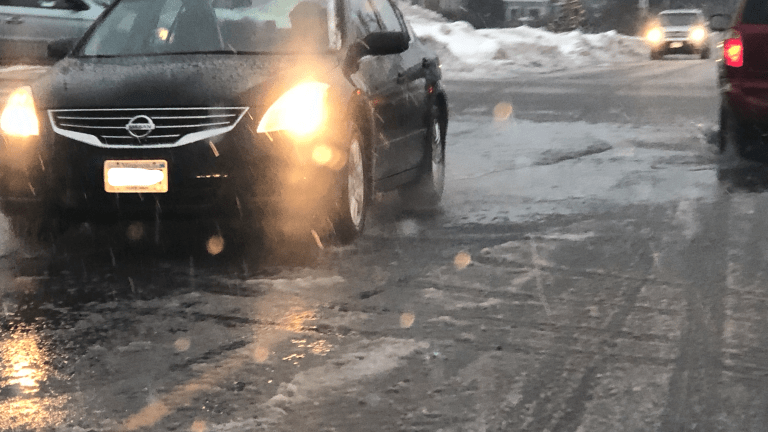 Rainy Monday in Twin Cities; where will Thursday winter storm track?
A storm like the one coming Monday would normally drop a lot of snow.
How does a mid-January rainstorm sound for the Twin Cities and the southern half of Minnesota? It's going to happen on Monday, and it looks to be a good amount of rain as the National Weather Service is forecasting upwards of a half inch of rain. 
Typically, a storm like this – known as a Colorado low – dumps a good amount of snow on Minnesota. But the National Weather Service says there's very little cold air to work with as high temps are expected to be in the mid-30s, meaning the precipitation will fall as rain before changing over to snow Monday night. 
Weather is sponsored by All Energy Solar: get a free installation quote now
"As a retired long time forecaster here would have said of this storm, it's a 'waste of a good winter storm,'" reads the forecast discussion from the NWS Twin Cities. 
Take a look at the HRRR model's radar simulation from 2 a.m. Monday to 6 a.m. Tuesday. You can see the rain, heavy at times, will be inundating the Twin Cities for a big chunk of Monday before eventually turning to snow late Monday night into Tuesday morning. 
The NWS is expecting the potential for a couple inches of snow from Glenwood to Mille Lacs Lake and areas further north. There could also be some freezing rain in western Minnesota. 
Another storm is forecast to move through the central U.S. and bring wintry impacts on Thursday, though the models are currently pushing the heavy snow associated with it to the southeast of Minnesota. It's still four days away so the storm track could change, but for now it looks like the track will bring big snowfall closer to Chicago and Milwaukee than the Twin Cities. 
Check back for updates.