Reports of tornado damage coming in from across Minnesota
The Grant County area was hit again, after also suffering a major twister in July.
Reports are coming in of multiple funnel clouds and possible tornado damage in parts of Minnesota as a severe storm system makes its way across the state.
Images have been sent to BMTN showing building damage and uprooted trees at the Tipsanah Mounds Golf Club near Elbow Lake in Grant County after a suspected tornado passed through the area shortly after 4 p.m.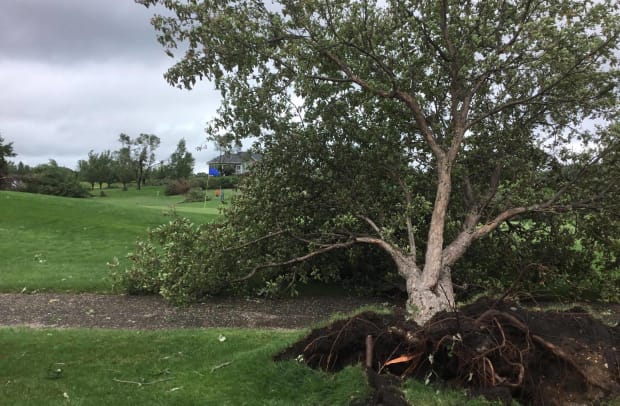 It looks as though some buildings have sustained roof damage, while there may other building damage caused by falling trees.
The course has said it will be closed for at least the next two days as it surveys the damage.
Grant County was the scene of another major twister last month which hit nearer to Ashby, resulting in one death.
There is no word yet if any injuries have occurred from the latest tornado.
Meanwhile, BMTN's Joe Nelson took video of a tornado on the ground a few miles north of Grove City.
Another observer caught sight of a funnel cloud south of Hutchinson in southeast Minnesota.
The tornado watch area hasn't extended so far as the Twin Cities, though the metro area is expected to get hit by the storm system in the coming hours.