Scott County was hammered with 85 mph straight-line winds, not a tornado
County officials detailed the damage and released photos on Wednesday.
It's been determined by the National Weather Service that storm damage in Scott and Le Sueur counties on Tuesday was the result of damaging downbursts, not a tornado. 
The south metro was hammered with severe thunderstorms Tuesday afternoon, with a tornado warning being issued for areas around Prior Lake, Lakeville, Apple Valley and Burnsville – and later in the Red Wing area. But the damage done in Scott and Le Sueur counties was the result of 85 mph straight-line winds, also known as a downburst. 
"At approximately 4:16 p.m., a spotter recorded a wind gust at 85 mph near the intersection of Highway 169 and Highway 19. Minutes later, another spotter measured a wind gust at 85 mph in the town of Union Hill," the Scott County Sheriff's Office said in a release. 
The wind speeds recorded by trained spotters corresponded with a report from a National Weather Service (NWS) damage survey that ruled out any tornadoes touching down in the area.
Damage photos from the sheriff's office reveal downed trees and power lines, in addition to the roof of a barn blown off near a baseball field in Union Hill.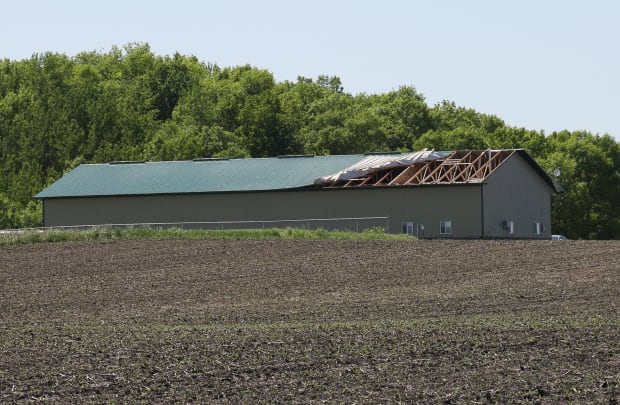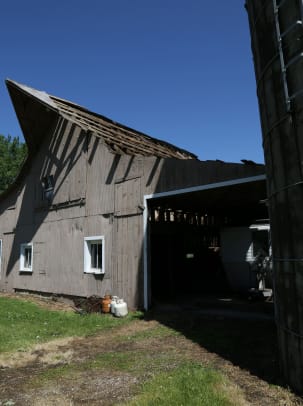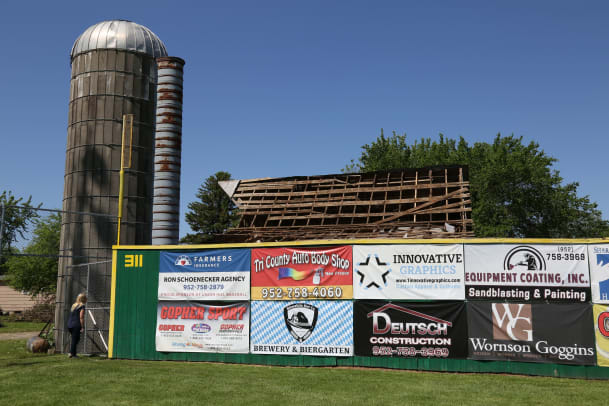 The tornado warnings were issued because radar indicated strong rotation in the storm, but never enough to put down a twister. 
"The early warning provided by the weather spotters enabled quick activation of the outdoor warning sirens allowing the residents of the communities downwind time to seek shelter," said Sheriff Luke Hennen.
The same storms dropped hail the size of baseballs, tennis balls and golf balls in Dodge County, southeast Minnesota. More on those storms from the La Crosse office of the NWS. 
"Hardest hit was parts of Dodge and Olmsted Counties in southeast Minnesota where large hail (up to baseball size!) and damaging winds occurred. Winds hit near 70 mph at the Rochester International Airport and other areas in southwest Rochester.

In addition, low clouds and turbulence with the clouds led to numerous reports of funnel clouds and rotation. We are not aware of any tornado touchdowns or tornado-related damage as of yet."
Good news: There's no severe weather, or rain for that matter, in the forecast for the metro area until at least Saturday night.