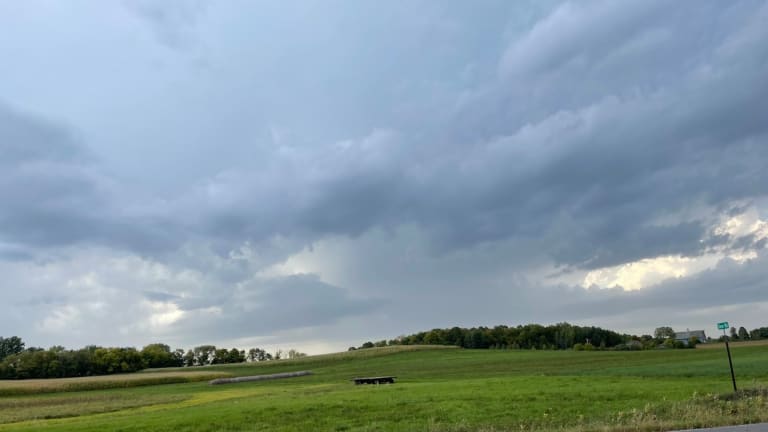 Severe thunderstorm watch issued for central Minnesota, part of Twin Cities
A line of storms is making its way across the state.
A severe thunderstorm watch has been issued for an area of central Minnesota and the northwestern Twin Cities metro.
The watch was issued as a line of storms makes its way across the state, sparking localized severe thunderstorm warnings as it proceeds.
The National Weather Service says that hail as large as tennis balls is possible, along with tornadoes and wind gusts of up to 70 mph.
Weather is sponsored by All Energy Solar: get a free installation quote now!
The thin, diagonal line of storms is stretching from northeastern Minnesota into the southwest of the state. 
A larger, but less severe system is expected to follow overnight, bringing more rain to the Twin Cities and a huge swath of the state.
The NWS is predicting between 0.25-0.5 inches of rain in the metro, 0.5-1 inch in the St. Cloud area, and even heavier localized rainfall in parts of northeastern Minnesota.
But the state's most drought-stricken area, in the northwest, has missed out on the bulk of Thursday's storms.