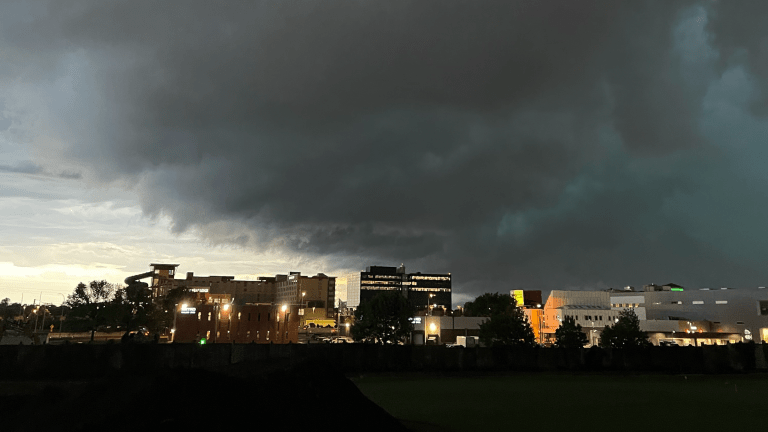 Severe weather Thursday: Here's what the NWS is saying
If storms can get going during daylight hours, they might be nasty.
Minnesota could be set for another loud and rumbly evening.
The big question with Thursday's severe weather threat is if storm development will hold off until after dark.
If that happens, the NWS Twin Cities says that the severe threat is decreased. However, any storms that do develop late this afternoon and evening will be capable of going severe. 
Weather is sponsored by All Energy Solar: get a free installation quote now!
The NWS says computer models are showing storm development around 6-7 p.m. in west-central Minnesota, though other models hold off development until around midnight. 
Here's a look at the HRRR model, which shows storms firing over north-central Minnesota late this afternoon, perhaps as far south as the Brainerd Lakes Area. Storms then erupt after dark in southwest Minnesota and move east towards the Twin Cities. 
Storms that get going during daylight hours will pose a risk for large hail, damaging winds and isolated tornadoes. The best wind shear is in northern Minnesota, which is where the SPC has a 5% risk of tornadoes compared to a 2% risk across the rest of the area. 
Here's the official language from the SPC: "Where storms do form during the late afternoon/early evening, very strong wind profiles, particularly across Minnesota, will support some initial supercells capable of large hail and damaging winds, potentially along with some tornado risk mainly across northern Minnesota."
"Remain weather aware and be sure to have multiple methods for receiving watches and warnings, especially if outdoors and with the timing being the nighttime hours," says the NWS Twin Cities. 
Up to an inch or more of rain could fall in southern Minnesota with the nocturnal storms.