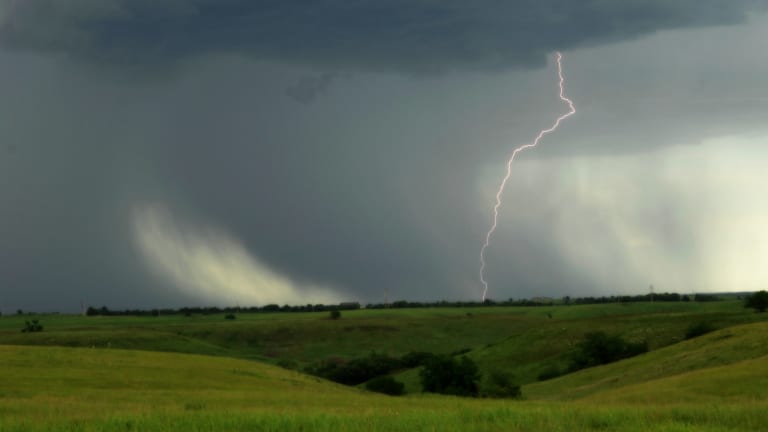 Storms likely to rush through Minnesota Monday afternoon
Some storms could be severe.
Isolated strong or perhaps even severe storms could plow through the southern half of Minnesota, including the Twin Cities, during the second half of the day Monday. 
Weather is sponsored by All Energy Solar: get a free installation quote now!
The latest simulated future radar from the National Weather Service shows storms pushing into western Minnesota during the early afternoon, then strengthening and moving through eastern Minnesota into western Wisconsin between 6-11 p.m. 
A few of the stronger storms could produce severe hail, according to the NWS. Localized damaging winds can't be ruled out. 
Most areas should see 3-6 hours of rain, according to the NWS, which notes that anywhere from 0.25 inches to 1.5 inches of rain could accumulate, depending on where the heaviest rains set up. 
Bring Me The News will have any severe storms covered. Expect updates about Monday's forecast from Sven Sundgaard and Novak Weather.