The northern half of Minnesota woke up Friday to a blanket of snow
Some places picked up 1-2 inches of snow.
It snowed hard enough in central and northern Minnesota overnight that the snow was able to accumulate and stick to cold, grassy areas, giving thousands of Minnesotans a winter wonderland on Friday morning. 
Basically, you don't have to far north of St. Cloud to find snow. Here's proof from MnDOT cameras from the northern half of the state.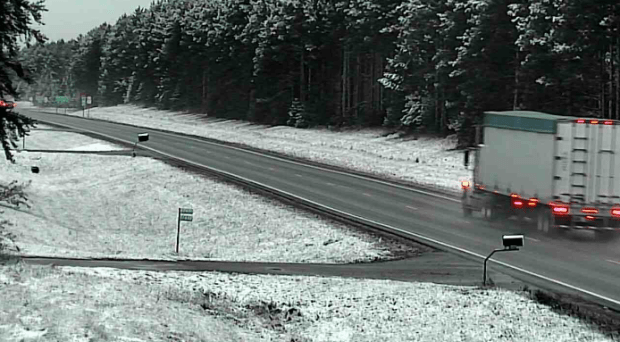 It's still snowing in some areas of northern Minnesota, but that will eventually change to drizzle and light rain as the day warms up with high temps up north in the 40s. 
In the Twin Cities, just a wet, drizzly Friday with temps around 50 degrees. 
Mad about all the wet weather? You're probably not alone. In fact, Minneapolis-St. Paul Airport has already had 8.04 inches of rain since Sep. 1 – the sixth-most on record between now and then, according to the Twin Cities office of the National Weather Service. 
The NWS is still predicting 2-3 inches of rain between Monday and Wednesday next week for eastern Minnesotan and western Wisconsin, with the highest totals currently targeting southeast Minnesota.