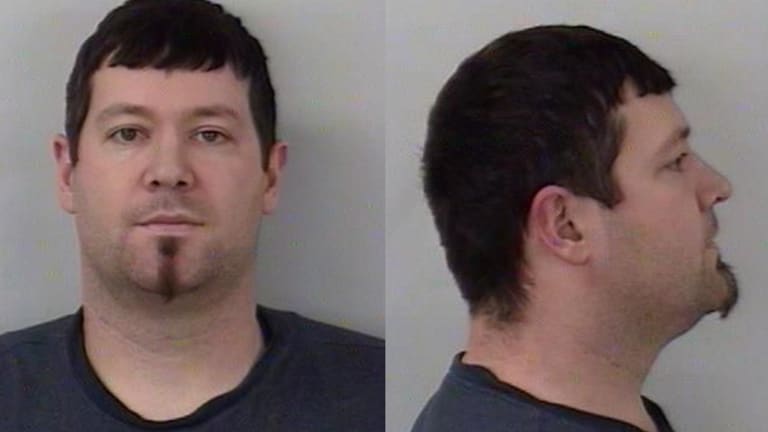 Charges: Wisconsin high school football coach sexually assaulted student in weight room
She had asked him for the weight room hours, and he was there when she showed up the next day, charges say.
A Wisconsin high school football coach is accused of sexually assaulting a female student in the high school's weight room.
Benjamin D. Chenal, 34, was charged in Polk County, Wisconsin, Tuesday with sexual assault of a student by school staff. The criminal complaint alleges Chenal, head football coach at Frederic High School, sexually assaulted the teen the morning of June 16 as she was exercising in the track shed that is used as a weight room.
At one point during the assault, another school employee drove by and Chenal, according to the charges, commented that was "a close one."
The Frederic School District placed Chenal on administrative leave on Jan. 28, which is when it first heard about the allegations, District Administrator Josh Robinson told Bring Me The News in a statement. Chenal had been serving as the head football coach and occasional weight room supervisor, Robinson added.
"One of the District's primary concerns is the safety and health of its students," the statement said, adding it "takes all employee misconduct allegations of this type seriously; it is simply not tolerated."
Chenal was arrested and booked into Polk County Jail on Jan. 31, following an interview with an investigator. A preliminary hearing is set for Feb. 22 at 2:30 p.m., according to court records.
More from the charges
According to the criminal complaint filed against Chenal:
The student, a juvenile over the age of 15, told investigators that she had sent a friend request to Chenal on June 15, 2021, asking about the weight room hours, which he provided. She went there the following day at 6 a.m. to find Chenal there as well, speaking to another school staff member.

The student first ran, and afterward returned to the weight room in the track shed to lift weights. When she got there, the other staffer had left, leaving her alone with Chenal. She told investigators she'd always been uncomfortable around Chenal, who was much larger than her and, as football coach, seemed to have power over her.

As she lifted weights, Chenal began asking her personal questions, including about her relationship status. He then began making inappropriate comments about the student and her appearance while talking about how they could "have fun."

When she tried to step away, he put his arm around her. He then sexually assaulted the student while in the shed, and commented he could close the doors so nobody else would come in.

At one point the school staff member that had previously left drove by, and Chenal commented that was "a close one."

About that time her phone alarm went off. She lied and said it was time for her to go to work, and left the weight room. Afterward, Chenal texted her, directing her not to tell anyone and asking if she was "cool with" what they had "talked about" that morning.

The victim told investigators she felt like she couldn't do anything and that what was happening was her fault. She also said she was scared to tell anyone, fearful about possible repercussions.

When an investigator questioned Chenal at his Frederic home on Jan. 31, the coach showed "signs of anxiety" and became "fidgety," often looking directly at his spouse before answering questions about communications he'd had with the female student, the complaint says. His wife then encouraged him to speak to investigator at the sheriff's office, which he agreed to do.

During this interview Chenal gave inconsistent responses, first saying he didn't remember the messages then suggesting he was "trying to inspire" the student to work out, after which he insisted he "never went too far," the complaint says. He also appeared nervous about his wife finding out he'd been communicating with the student.

The teen said Chenal smiled at her every time he saw her afterward, and that she felt scared.