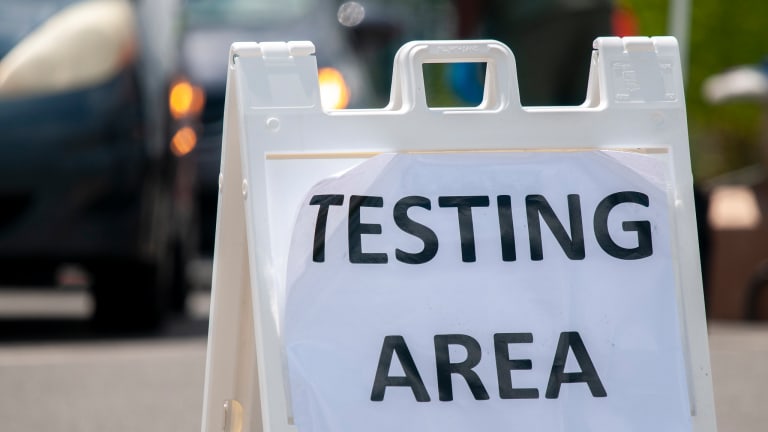 Minnesota opening another 2 new COVID testing sites in Twin Cities metro
The demand for testing is on the rise.
The Minnesota Department of Health is opening two more semi-permanent COVID-19 community testing sites in the coming weeks. 
The new sites will be located at the Minneapolis Convention Center, 1301 Second Ave. S., and the former YMCA in Lino Lakes, 7690 Village Drive.
This comes as the demand for COVID-19 testing has increased throughout the state, as the highly contagious delta variant continues to spread.
With the Lino Lakes and Minneapolis locations, there will be 11 community COVID-19 testing sites up and running in Minnesota. Last week, MDH opened two other saliva testing sites in St. Paul and Bloomington.
The Minneapolis site opens Sept. 8 and will offer testing from 11 a.m. to 6 p.m. Monday through Friday. The Lino Lakes site will open Sept. 13 and offer testing from 11 a.m. to 6 p.m. Monday through Thursday. 
Walk-ins are available, but officials recommend making an appointment online. Rather than a nasal swab, testing at these sites will be saliva-based. No eating, drinking, chewing or smoking anything for at least 30 minutes beforehand, and you'll spit saliva into a small tube.
MDH Commissioner Jan Malcolm continues to stress that testing is a "key component" in the state's strategy to combat COVID-19. 
"As more and more Minnesotans get vaccinated, testing remains a critical component of our strategy to protect our communities from COVID-19," MDH Commissioner Jan Malcolm said in a statement. "Through a robust, collaborative testing program, we have removed many obstacles to testing for families across the state. Combined with social distancing, masking, and staying home when sick, testing can help us slow the spread of the Delta variant as we continue our work to boost vaccinations across Minnesota."
Results from the community testing sites are processed at the saliva lab in Oakdale, with results provided via email in about 48-72 hours. 
You can schedule an appointment here.